I have a job to fund my motorcycle habit. This statement is only barely not true.
I love my job. I love the people I work with. Here's how I've been able to do that: I love doing something else, too.
You need to love something besides work, otherwise you'll burn out. Don't worry. If you work on computers all day, you can still have a computer hobby. It can be a side project that you're passionate about.
For me, I play with wrenches. Mostly motorcycles. Sometimes old cars and trucks.
You should see my garage. Actually, you probably shouldn't. It's crazy. There are 11 motorcycles in there, and I love it. It's where I go to decompress and recharge. Everyone needs a happy place.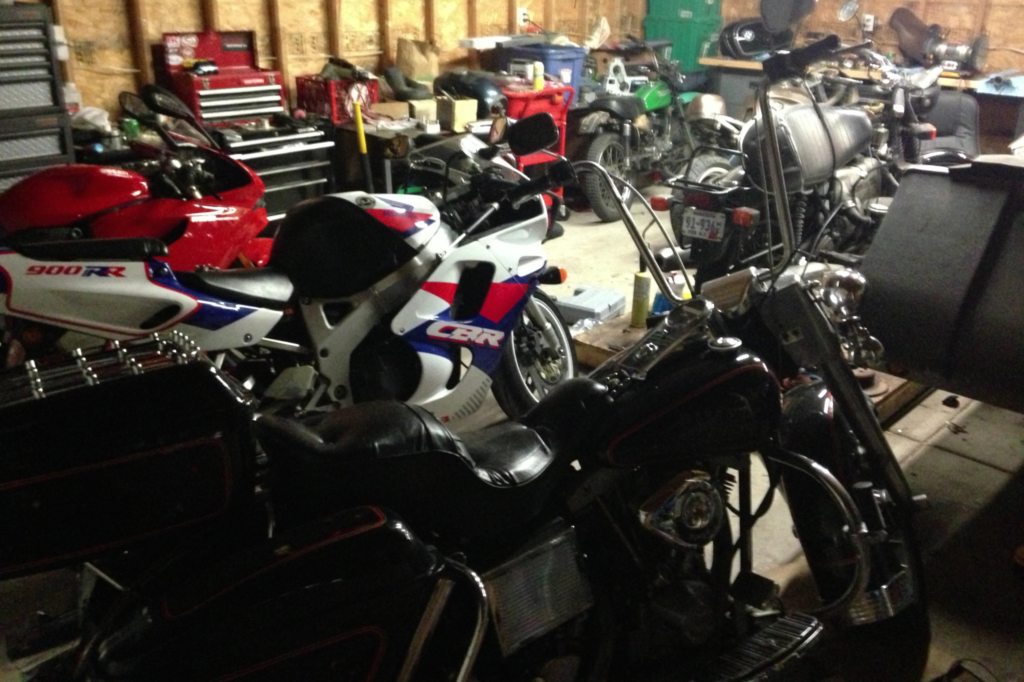 Your happy place can be a frustrating place. Rusty bolts are often hard to loosen, and occasionally they result in bloody knuckles. So, your happy place can be a gross place, too. It's all cool.
Everyone at Software for Good seems to have something they love, and those things usually don't really have anything to do with work. That's what makes us great, and that's why we do great work.
We love people who are passionate. About code, because, yeah, that's what we do. But also about other things, too. Outer space? Sure. Motorcycles? Obviously. Pedal bikes? Why not? Calligraphy? Awesome. It really doesn't matter what it is. Just have something that recharges your brain batteries.