We build software with love.
As a general benefit corporation, Software for Good makes a profit by making tech work for people and the planet we share. In 2022, our team adopted these values to guide the work we do:
If our values speak to your heart, we should work together. Learn more about what we do, meet our team, and consider joining us.


We are engineers, designers, and strategists who use our skills for good. Our company started in Minneapolis, and many of us still live here — but we've been fully remote since 2020, and today we build software with love from coast to coast. We're a wildly diverse group of people, but we all believe that data and technology can help all communities cultivate abundance and liberation. We take that vision very seriously — ourselves, not so much.
What we're thinking about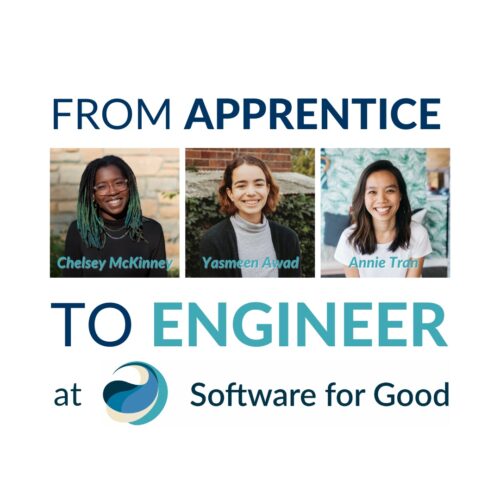 June 9, 2023
Read More