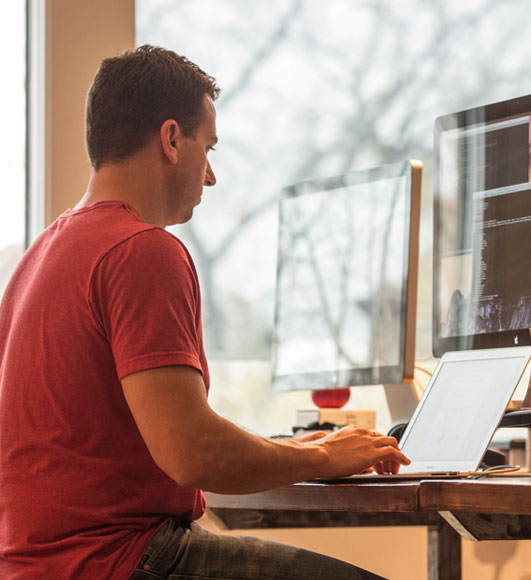 When the team at Digitaria reached out to Casey and asked if they could profile him and the Software for Good story in a spot for the American Family Insurance DreamBank, he played it cool. In fact, he played it so cool that I'm not sure anyone here realized what a big deal it was until a team of photographers and videographers descended on us one afternoon last fall.
It was a big deal. Glad we straightened up the office a little bit.
During the two-minute video, which premiered this week, Casey tells the story of Software for Good and talks about pursuing his dream of helping good companies do great things. In addition to capturing Casey's story, our Minnesota Ovarian Cancer Alliance clients were in the office that afternoon for the launch of their new website.
What you see in this video — the smiles, the clapping, the collaboration — that's the real deal, not something pretty we staged for promotional purposes. Digitaria captured us living the dream: doing work we love with clients we're proud to support.
At the end of the video, Casey offers this bit of wisdom, which cannot be stressed enough: "I don't think you need unlimited resources, time, money to pursue your dreams. It's important to surround yourself with very intelligent people who have similar ideas. You just need to push aside the risk, the criticism of other people, and just go after it."
Just go after it. That's what we're doing, as a team, every day.