We're celebrating the new year in a big way: Today, the much-anticipated Minnesota Public Benefit Corporation Act went into effect, and Software for Good was one of the first to file as a benefit corporation in the state of Minnesota.
Say hello to Software for Good, GBC!
Why is this big news? Because benefit corporations, or B Corps, are voluntarily held to a higher standard of purpose, accountability, and transparency. These companies are focused on making a positive impact on society and the environment while still being profitable.
In short, B Corps fill the space between nonprofit and for-profit status. Software for Good's new legal standing as a general benefit corporation reflects our mission, values, and ongoing commitment to the Triple Bottom Line.
"Having a corporate legal structure that aligns with our mission of openness, transparency, and impact (along with a healthy bottom line) is why Software for Good is excited to become one of the first B Corps in Minnesota," said Casey Helbling, founder and CEO of Software for Good. "We're proud to be working alongside companies who share our belief that businesses in any industry can be a force for positive change in the world."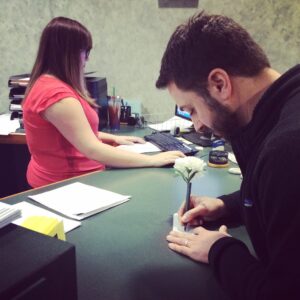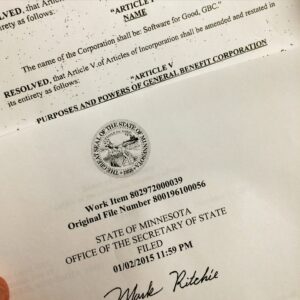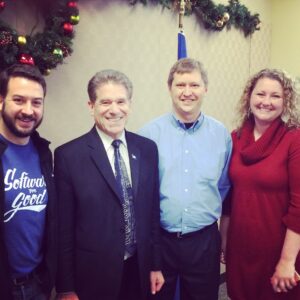 Check out the Pioneer Press article and WCCO's video coverage of the press conference with Secretary of State Mark Ritchie (and a close-up of Casey filing Software for Good's paperwork!).