We start with empathy
and design experiences to meet people's needs.
Have an idea for technology with impact, but need to explore how it will work? Think software could support your mission, but not sure how? Start here!
Before anyone starts to code, our strategy services set the stage for successful software. We lead in-depth conversations with the people who will use the technology. We creatively brainstorm features with our clients, and create prototypes to design and test the experience. And we consider how technology fits with our clients' long-term goals.
Strategy projects we've led include: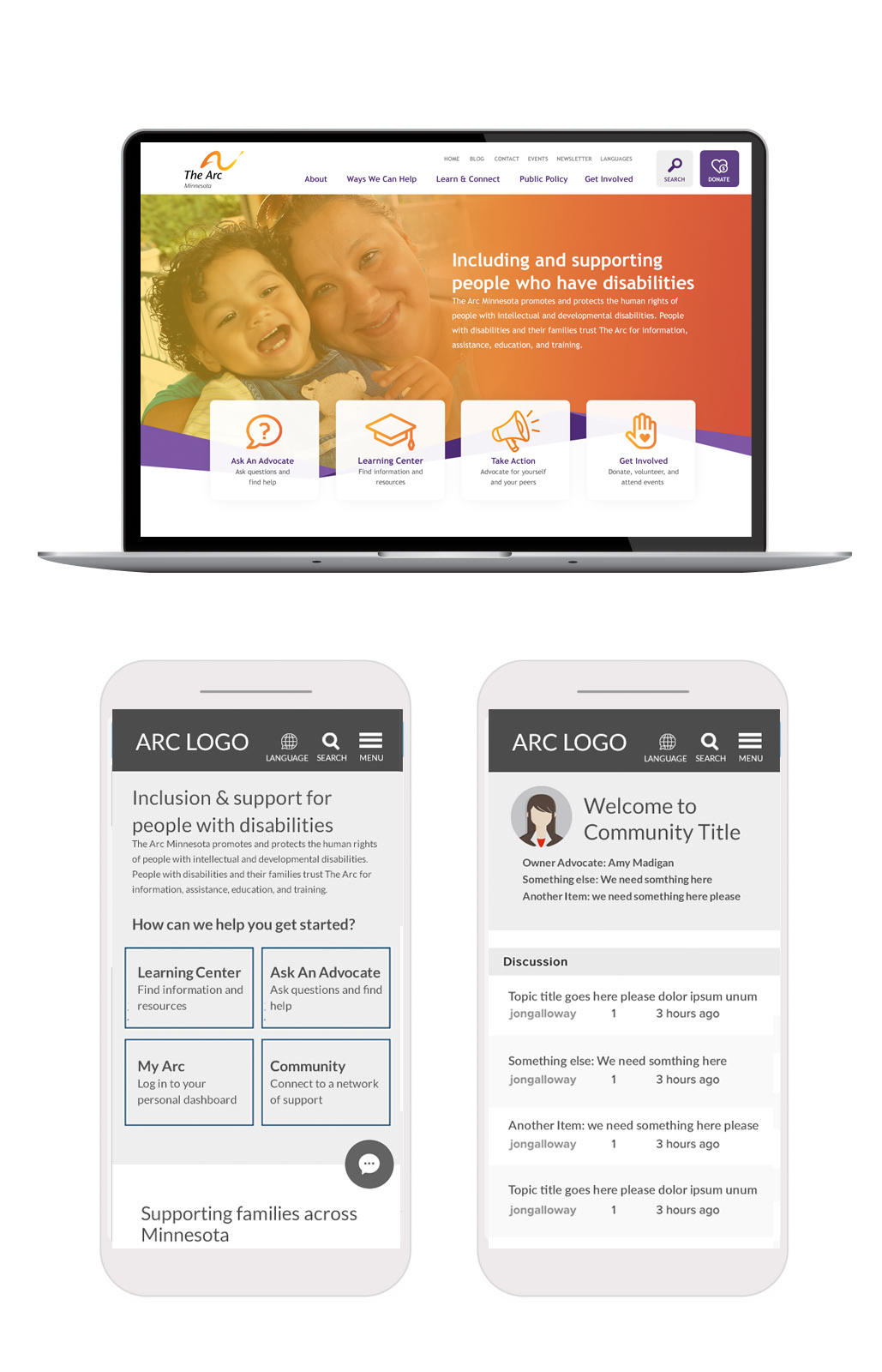 The Arc Minnesota
Thanks to a grant, The Arc Minnesota was ready to build something innovative that could expand their person-centered approach to serving people with intellectual and developmental disabilities. Software for Good interviewed more than 25 people who work with or are supported by The Arc, and determined that their online tools need to be more responsive and self-guided.
We prioritized a searchable learning center; community forums for people to share advice; a more flexible way to ask questions of The Arc's advocates; and a profile function to ensure that people can save information and receive consistent, personalized service. The finished product will give The Arc's staff flexibility to focus on what they do best, and empower people with disabilities to learn and advocate for themselves.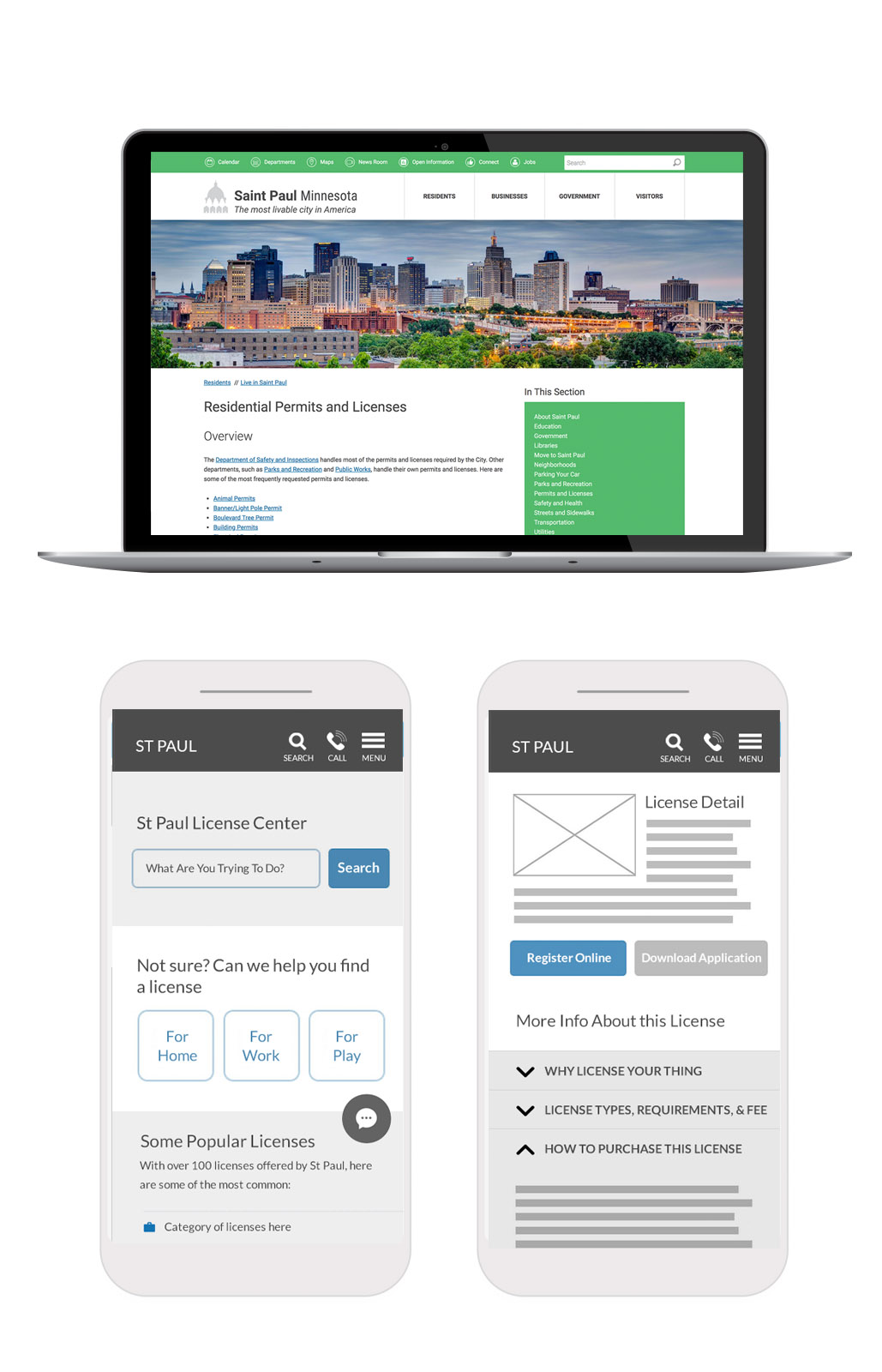 City of Saint Paul
The City of Saint Paul issues licenses that cover needs from launching a new business to owning farm animals. To meet the city's goal of being a "Saint Paul for all," Software for Good led a strategy session to better understand the licensing process and find ways to improve it.
We envisioned a one-stop shop that teaches, tells, and shows constituents what they need and where to find it. We brainstormed features to make licensing clear and intuitive, and to guide users to the right destination. Then, we turned those ideas into a set of clickable prototypes that the city can test with residents — ultimately leading to an improved, people-centered city service.
Housing Hub
The nonprofit HousingLink came to Software for Good with a big idea: Housing Hub, a centralized wait list platform for renters and property managers that would simplify Project-Based Section 8 housing. The Software for Good team completed in-depth interviews with property managers, renters, case managers, social workers, and government agencies.
Our strongest recommendation: Make empathy the platform's biggest feature, and keep the motivations and challenges of the people we met front of mind throughout development. We developed clickable prototypes of two apps — a mobile-first version for renters, and a desktop version for property managers — and gathered additional feedback to inform usability, functionality, and features.
Ready to explore how technology could strengthen your organization?
Contact Us