We build mobile apps
to connect people and drive change.
Our mobile app expertise includes development for iOS, Android, and React native. We also work with our clients to strategically determine whether their needs are best served by a native mobile app or a mobile-first web application.
Mobile apps we've built include: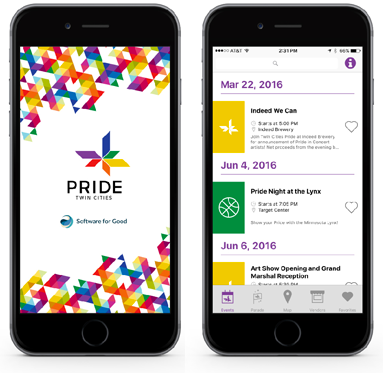 Twin Cities Pride
The Twin Cities Pride festival is an annual celebration of LGBTQ+ equality, diversity, and unity. The Pride mobile app for iOS and Android helps visitors navigate the fest by showing information and maps of attractions, and allowing users to plan their itineraries throughout Pride weekend. Each year, we work with Pride organizers to update the app with the latest fest information.
Swift, Native iOS Development, Kotlin, Native Android Development, Parse Server, Geolocation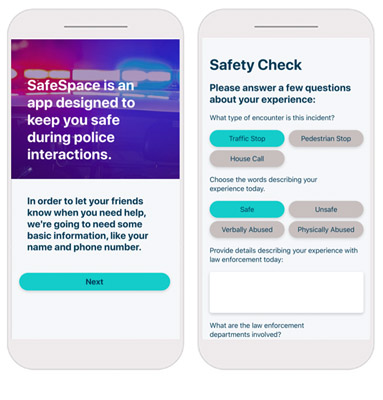 SafeSpace
Tech entrepreneur Mondo Davison envisioned SafeSpace as a way to save lives, prevent police brutality, and start conversations that lead to lasting change. The app allows users to notify friends and nearby allies when stopped by law enforcement. Users can respond to those notifications by going to the scene and observing the interaction. Then, both the responder and the person who initiated the incident can fill out surveys about the experience, which are added to a data dashboard tracking police interactions over time.
Swift, Native iOS Development, Firebase Cloud Messaging, APNs, Firebase Realtime Database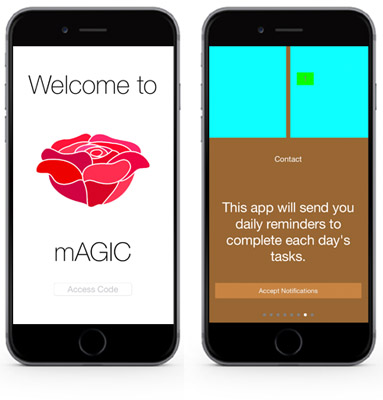 mAGIC
A study at the University of Minnesota was designed to help people with ovarian cancer understand their genetic predisposition and options for gene therapy. To encourage participation, the mAGIC app for iOS and Android sent prompts and reminders throughout the study. Users could watch educational videos and track their progress with a friendly plant animation, adding leaves as they completed each task.
Swift, Native iOS Development, Parse Server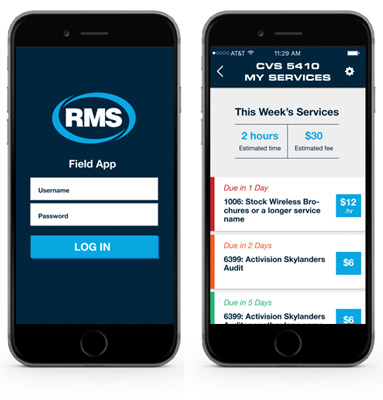 Retail Merchandising Services, Inc. (RMS)
RMS designs and manages visual merchandising and display for retailers. REX, the mobile app we developed, is used by RMS contract employees around the country to evaluate merchandising at different retail stores. Through the app, employees can be assigned jobs and prompted to enter information about displays at each location, including multiple choice questions and photo uploads.
Swift, Native iOS Development, Java, Native Android Development
Could a mobile app help you reach a new audience or make your operations more efficient?
Talk To Us