Sharing code and collaborating
for better software.
We're committed to open source software development.
Software for Good strongly believes in and supports open source and open source projects. We avoid using proprietary solutions that might be abandoned by the organizations that build and support them. We follow the values of the open source community, and believe sharing code and collaborating publicly results in a stronger product.
Visit Software for Good on GitHub
Open source projects
We're always interested in open sourcing software we've created, and work with our clients to determine the feasibility and value. Software we've open sourced includes: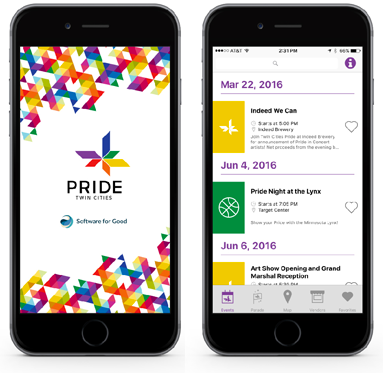 Twin Cities Pride
Our mobile app for the annual Pride parade and festival helps users navigate the weekend's events, look up performers and vendors, and plan their itineraries.
Visit on GitHub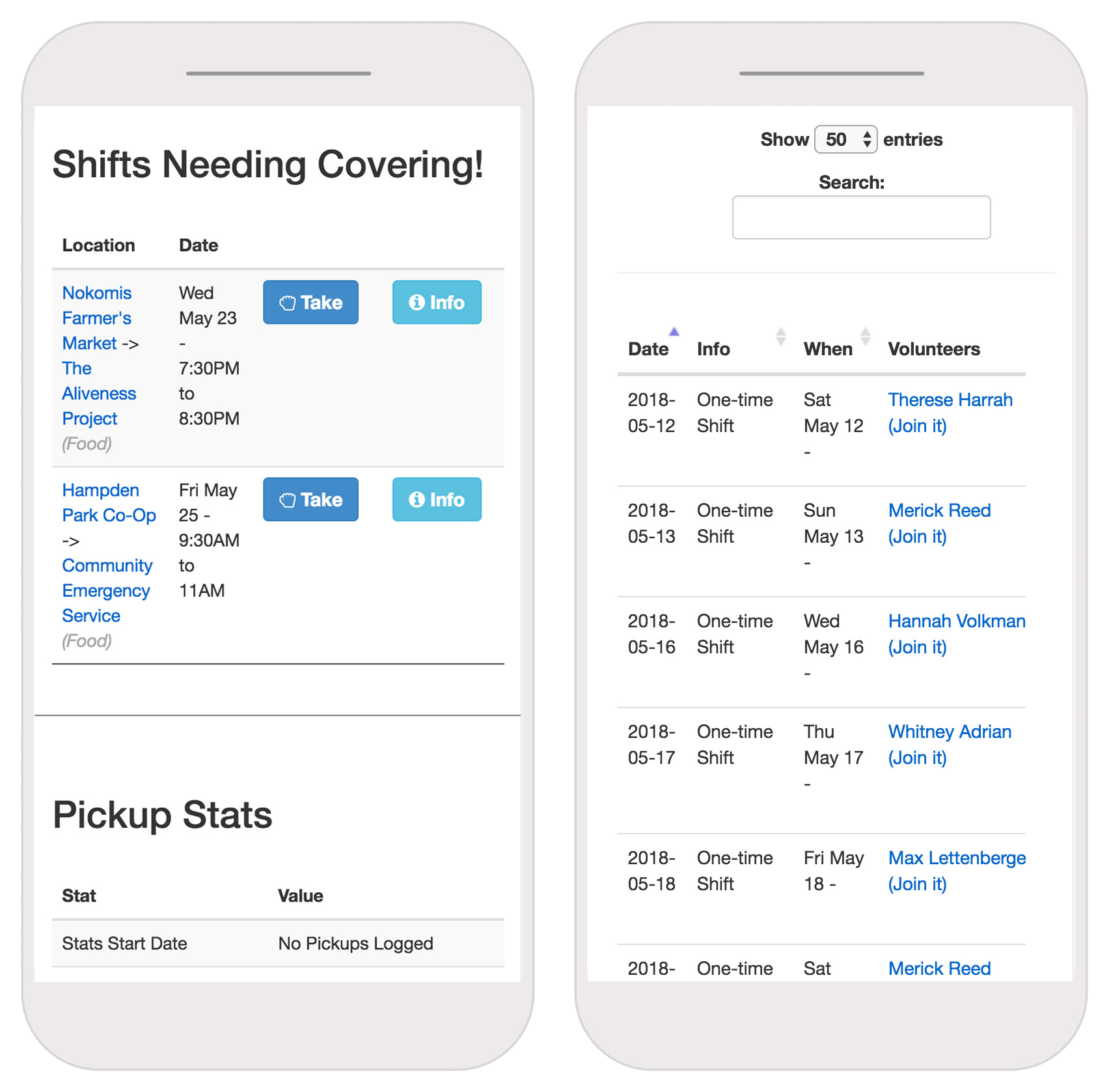 TC Food Justice
This platform helps a grassroots organization schedule food pickups and manage volunteers — and was a branch off of an open source project started by Boulder Food Rescue.
Visit on GitHub
Open Source North
Open Source North (OSN) is a Twin Cities tech conference that brings enterprise developers and industry experts together to connect, share, and learn about open source technologies.
As a sponsor of the event, Software for Good developed the conference website; we previously maintained the site and designed promotional materials; and our engineers have spoken at OSN.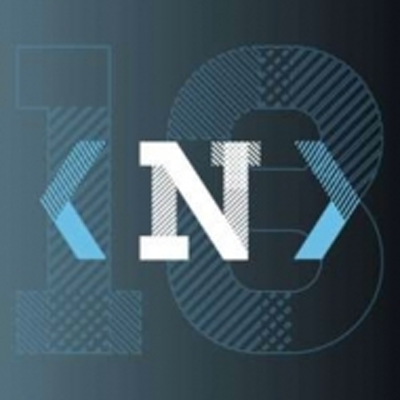 Team of active contributors
Our team members actively contribute to open source projects, and several have started their own. Senior software engineer Kevin Bullock is a core contributor to Mercurial, open source software used by Google and Facebook.
Collaborate with us
Curious about open sourcing a project we've worked on for your organization? Want to contribute to a project we've open sourced? Send us your questions and ideas.